First of all, I just want to share that I broke 50 followers on Wednesday! Thanks to everyone who helped make that possible! It's kind of a big deal for me as I have only been writing this blog for about a year now, and to know that that many people actually follow along really means a lot.
In celebration of this momentous occasion, today's recipe will be a little more on the sweet side than the healthy side, but it will be good for the soul, which I think makes it healthy in a different way! You can use whole wheat or unbleached flour for it, and either way it will taste delish! This is perfect bread to make for a tea party or anytime you're having company over and want to serve an "ooooo-ahhhhh"-inducing dessert that you don't have to break a sweat over baking! this recipe was designed especially for my Kenmore Bread Maker, so if you notice anything that needs adjusting according to your machine, go ahead and adjust, or else make by hand. This is a cake bread, so it can easily be made with a dough mixed and then baked in the oven.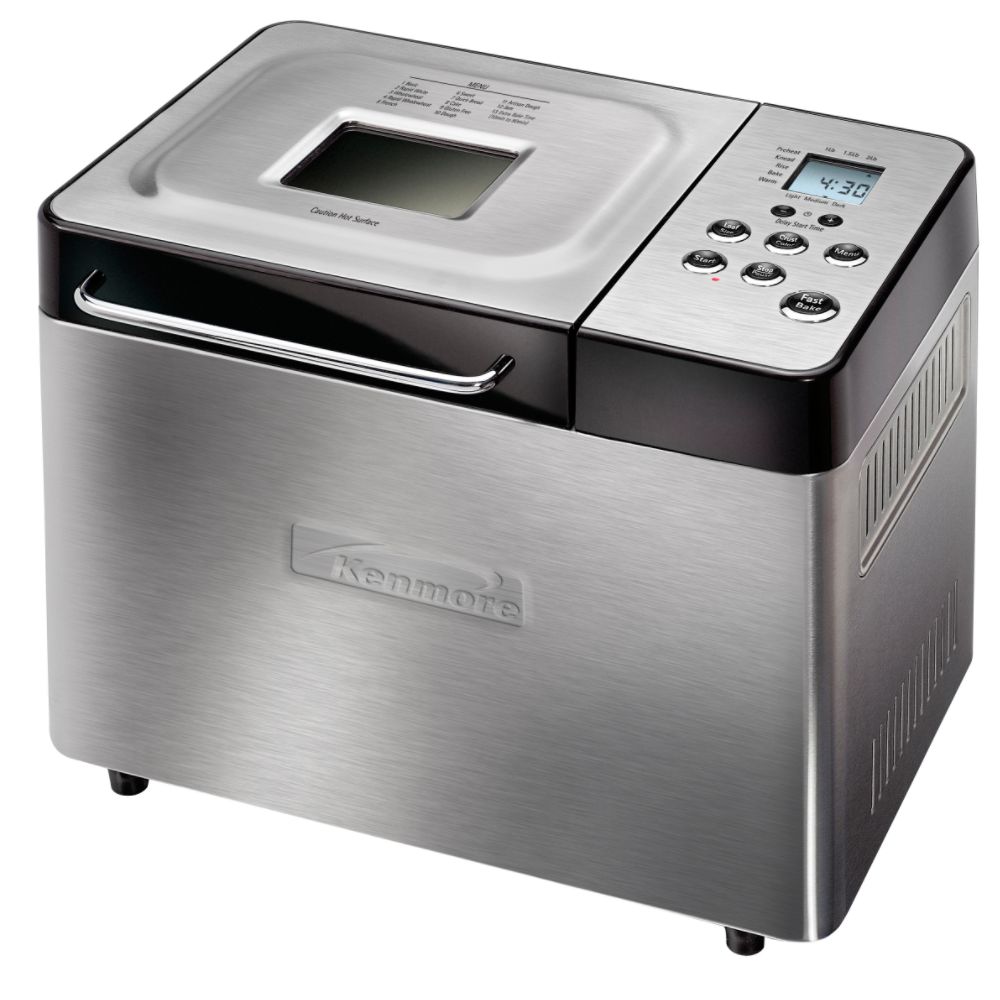 I can't live without it!
Chocolate Sour Cream Tea Loaf (makes 1 lb loaf)
6 tbsp lowfat milk or almond milk
1/4 cup packed brown sugar
3/4 cup + 2 tbsp flour, unbleached or whole wheat
3 tbsp chopped cherries and/or cranberries
Place all ingredients into your bread machine in order, unless your machine's instructions state otherwise. Select the "1 lb loaf" and "Cake" setting and press start. If desired, remove kneading blade from machine when it indicates it's time to do so. Once finished, remove from machine and allow to cool on rack before serving. Make about 8 servings.
You can also add some sliced almonds on top when the loaf is starting to bake by brushing the top of the loaf with a little honey mixed in water, then placing the almond slices on top. The loaf basically tastes like a chocolate chip-cherry cookie cake. Yummm.
Consequently, I have not made this bread in a while and the last time I did, the picture I took came out blurry, so I don't have an image :( It is very good, as you can clearly see just by reading the ingredients list. Paul once told me this was the best thing I ever made with the bread maker. Your whole family will love it, I promise!
This would even make a great cake for a small birthday party for your young child since it's not as sugary as most cakes are. Slap on some light egg-white icing or a honey glaze and voila! Birthday cake!
The addition of chopped cherries and/or cranberries to this recipe does not only make it even sweeter, but also adds a strong antioxidant benefit. Cherries and cranberries both contain a high level of antioxidants as most berries do, as well as a lot of vitamin C. An interesting fact I recently learned about fresh fruit versus dry fruit is the nutrition content is greatly diminished in the drying process. Some might say, "well, duh!", but honestly, I didn't think it had as strong an effect as I found out it does. Read here to learn more; it turns out you may also take in a greater number of calories and sugars when eatting fruit dried since the pieces of fruit are smaller, and therefore you may unconsciously eat a lot more than a single serving size.
The reason I bring up dried fruit vs fresh fruit is because this recipe originally called for dried fruit which I used the first time, but when I found out fresh is (obviously) better, I opted for some chopped cherries instead that I had recently picked up at the local fruit stand. So, feel free to use dry instead for convenience, but just keep in mind that the nutritional value is not the same.
However, dried fruit is a much better on-the-go snack alternative to candy and cookies, or any other overly processed, sugary snacks they make for kids these days. Lily LOVES dried fruit, especially prunes, raisins and cranberries. Putting a handful of mixed dried fruit into a ziploc bag or re-usable container (like a snack trap!) along with some nuts is a great snack to take with you for your family on an outting. If you want to stay fresh, of course, you can also simply chop some fruit up and take it with you, or share and apple or an orange.